If you've ever wondered about the intriguing and controversial world of adult entertainment, you're not alone. Becoming a porn star is a topic that piques the curiosity of many, yet it remains shrouded in mystery and misconceptions. In this comprehensive guide, we'll delve into the intricate details, realities, and steps involved in pursuing a career in the adult film industry.
Unraveling the Adult Entertainment Industry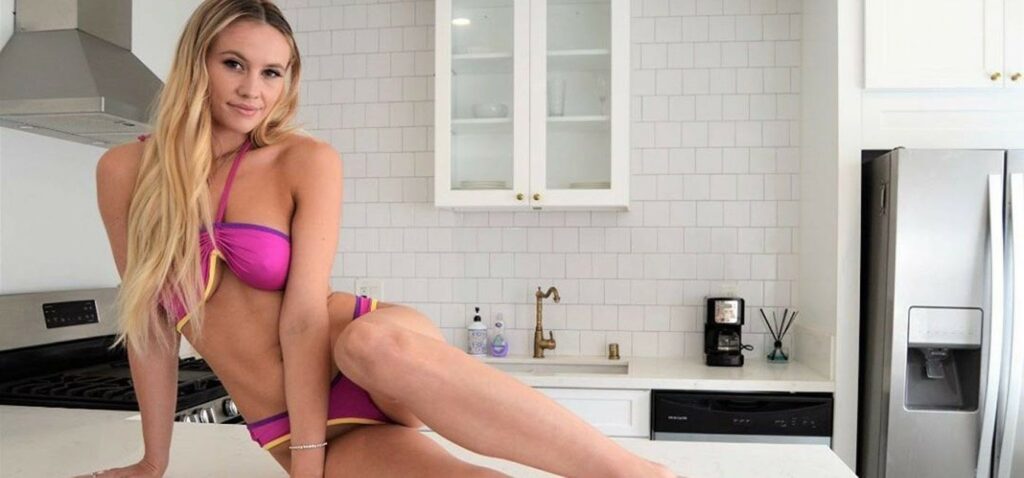 Before embarking on any journey, it's crucial to understand the industry you're entering. The adult entertainment industry is vast and multifaceted, encompassing a range of content that caters to diverse tastes and preferences. It's worth noting that the industry has evolved significantly with the advent of the internet, which has both expanded opportunities and intensified competition.
1. Adult entertainment sector
The adult entertainment industry includes various niches, such as:
Heterosexual Pornography: The most common genre, typically featuring one man and one woman engaged in explicit sexual acts.
Lesbian and Gay Pornography: Focused on same-sex relationships, these genres cater to different audiences.
BDSM and Fetish: Exploring the world of bondage, discipline, sadism, and masochism, as well as various fetishes.
Amateur Content: Produced by independent performers and couples, offering a more authentic and relatable experience.
Virtual Reality (VR) Porn: A cutting-edge niche that immerses viewers in a 360-degree, 3D virtual world.
Webcam Shows: Live-streamed performances by adult entertainers, often featuring interactive elements.
2. Legal Considerations
The production and distribution of adult content are subject to complex legal regulations, which vary by country and jurisdiction. It's essential to be aware of the legal aspects before entering the industry. Here are a few key legal considerations:
Age Restrictions: In most countries, performers must be at least 18 years old to participate in adult content production. This rule is strictly enforced to prevent exploitation.
Consent and Contracts: Performers typically sign contracts that outline the terms of their involvement, including compensation, boundaries, and consent for specific acts.
Record-Keeping: Producers are required to maintain meticulous records, including performer age verification, in compliance with regulations.
Location Laws: The location in which content is produced can impact legal considerations, as some regions have stricter regulations than others.
Understanding these legal aspects is vital to ensure a safe and lawful entry into the industry.
Exploring the Motivations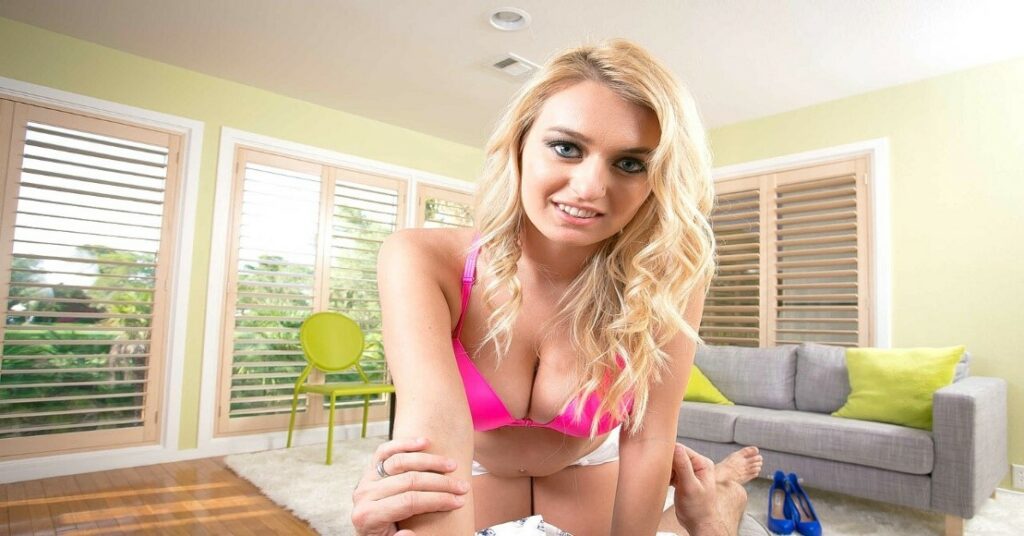 The decision to become a porn star isn't one to be taken lightly. It's important to explore your motivations and expectations thoroughly. Here are some common reasons individuals consider entering the adult entertainment industry:
1. Financial Incentives
The potential for substantial earnings is a significant motivator for many. While compensation can vary widely, established performers can earn a comfortable income. However, it's crucial to remember that success is not guaranteed, and competition is fierce.
2. Sexual Exploration
For some, the allure of exploring their sexuality in a controlled and professional environment is appealing. The industry can provide an opportunity to engage in diverse sexual experiences.
3. Exhibitionism
A desire to be seen and admired plays a role for many performers. The exhibitionist aspect of adult entertainment can be a driving force.
4. Pursuing a Unique Career
Working in the adult industry can be an unconventional and unique career path. Some individuals are drawn to the non-traditional nature of the work.
5. Advocacy and Empowerment
A subset of performers sees their work as a form of sexual empowerment and advocacy. They aim to challenge societal norms and promote sexual positivity.
Understanding your motivations can help you make an informed decision and set realistic goals.
Steps to Becoming a Porn Star
If you've carefully considered your motivations and are prepared for the industry's challenges, here are the key steps to becoming a porn star:
1. Self-Assessment and Preparation
Before taking the plunge, it's crucial to perform a self-assessment. Reflect on your physical attributes, boundaries, and comfort levels. Understand that the industry demands professionalism, and the ability to differentiate between work and personal life is essential.
2. Create an Alias
Many performers use stage names to maintain their privacy. Your chosen alias should be memorable and reflect your persona.
3. Build a Portfolio
To gain attention from producers and agencies, you'll need a professional portfolio. This typically includes high-quality photographs and possibly video clips. Hiring a professional photographer is advisable.
4. Network and Make Contacts
The adult entertainment industry often relies on networking. Attend industry events, such as conventions and expos, to make connections. You can also consider signing up with reputable agencies that specialize in adult talent representation.
5. Apply for Auditions
Auditions are a common part of the industry. Look for casting calls and auditions posted by agencies or producers. Be prepared to demonstrate your comfort, confidence, and acting skills.
6. Respect Your Boundaries
Throughout your career, it's essential to establish and maintain your boundaries. Communication and consent are paramount. Be prepared to assert your limits and advocate for your well-being.
7. Stay Informed
Keep yourself updated on industry trends, regulations, and emerging opportunities. The adult entertainment industry is dynamic, and staying informed is key to your success.
The Realities of a Porn Star's Life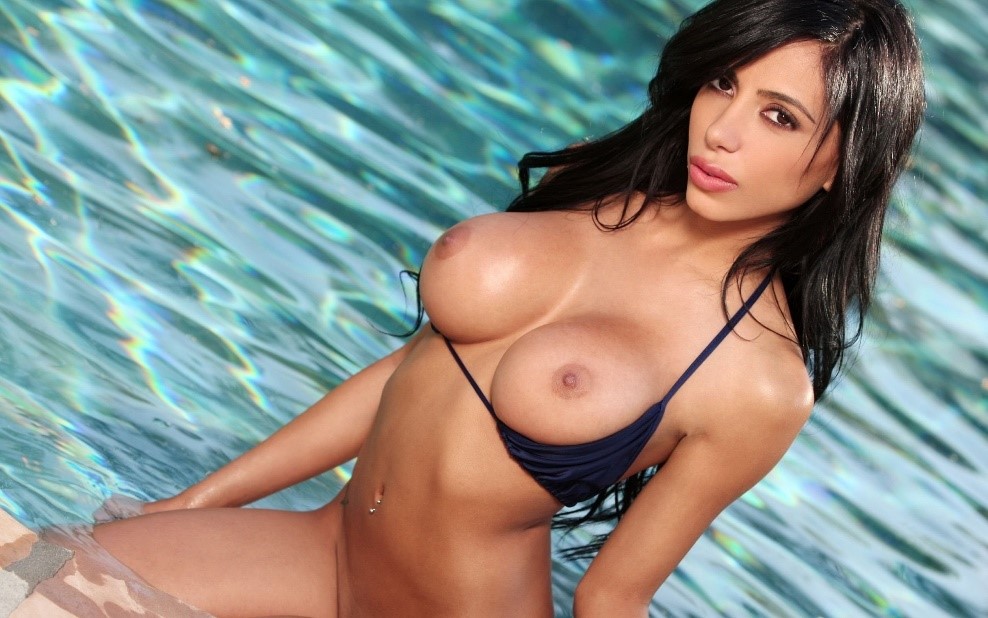 While the prospect of a career in the adult entertainment industry may seem enticing, it's crucial to understand the realities that come with the job. Here are some key aspects to consider:
1. Stigmatization
Entering the industry can lead to stigmatization, as adult entertainment is often seen as controversial. Be prepared for potential societal judgments.
2. Privacy Concerns
Maintaining privacy can be challenging. Once your image is online, it can be challenging to retract. Many performers choose to remain anonymous for this reason.
3. Emotional Impact
Engaging in sexual acts on camera can have emotional and psychological effects. Be prepared for potential emotional challenges and consider seeking professional support if needed.
4. Job Insecurity
Success in the industry is not guaranteed, and job security can be unstable. Some performers have short-lived careers, while others enjoy longevity.
5. Navigating Relationships
Maintaining personal relationships can be complicated. Jealousy and trust issues can arise, and not all partners may be accepting of your career choice.
A Personal Journey
Becoming a porn star is a personal journey that requires careful consideration and self-reflection. It can be a rewarding career path for some, while for others, it may not align with their values or goals. It's essential to weigh the potential rewards against the challenges and make an informed decision.
Remember that the industry is evolving, and opportunities are constantly changing. The key is to approach this career with professionalism, respect, and a full understanding of what it entails. If you decide that this path is right for you, remember to prioritize your well-being and advocate for your rights throughout your journey as a porn star.
Is it legal to become a porn star?
In most countries, the legal age to participate in adult content production is 18. It's essential to comply with legal regulations, including age verification and consent.
How much money can a porn star earn?
Earnings vary widely depending on factors such as the type of scenes, experience, and niche. While some top performers earn substantial incomes, many others make more modest earnings.
Do porn stars use their real names?
Many porn stars adopt stage names to protect their privacy and personal lives.
What are the emotional challenges of being a porn star?
Engaging in explicit sexual acts on camera can have emotional and psychological impacts. Performers may experience feelings of stigmatization, job insecurity, and privacy concerns.
How can one maintain personal relationships while working in the industry?
Navigating personal relationships can be challenging. Communication, trust, and understanding are essential to address potential jealousy and trust issues.
Is it possible to transition out of the adult entertainment industry?
Yes, it's possible to transition to other careers, but it can be challenging due to the potential for stigmatization and the long-lasting nature of online content.
How do I find reputable agencies in the industry?
Research and attend industry events to network and make connections. Reputable agencies specializing in adult talent representation can help you navigate the industry.